Caffé-Select are Authorised Jura Service Agents offering service and repair of domestic Jura coffee machines throughout the UK Mainland.
We are now offering 10% off the standard listed service price for customers who purchased their Jura from us - please quote the order or invoice number in your enquiry.
Jura Servicing & Repairs
In order for your Jura coffee machine to continue to operate to the high standards set by Jura, it is advisable for it to be serviced every 2-3 years, depending on usage. For a commercial unit, where usage is greater, the recommended frequency of servicing may be as often as annually.

It should be noted that if your machine has been serviced in the last 2 years a service may not be required so please notify us so we can quote for a repair based on your description of the problems.
Service includes

Operation of the machine whilst "open" to identify any problems, advice on any potential issues.
Replacement of any leaking 'O' rings
Removal of the existing brew unit, dismantling, cleaning and re-assembly of upper position and pipework, re-assembly with new 'O' rings and Jura food grade grease on moving parts.
Check and calibrate grinder.
Fit a new inner distribution collar.
Fit a new valve cap if needed.
Fit a new air intake nozzle.
Fit new frother 'O' rings if required (depending on model).
Carry out a strong de-scale with continued observation of operation.
Dismantle and clean out coffee outlet (where appropriate).
Carry out coffee clean.
Check levels and settings with the customer and adjust these to optimum.
Demonstrate correct operation of machine and preventative maintenance where appropriate.

Possible extras depending on age / condition:

New exhaust valve if the existing one is over 4 years old or visibly aged.
New brew unit if the current one is over 8 years old (domestic / low use) or over 4 years old (commercial / high use) or after 15k cups.
Jura repairs

If your Jura coffee machine has recently been serviced or is not due a service, then a repair may be all that is required. If you are experiencing a problem, a leak, a blocked grinder, a dead pump, etc. then Caffé-Select can come and collect the machine for repair on a call-out and labour basis.


If your Jura coffee machine is within its UK warranty period, Jura will now need to see the machine firsthand through their service centre, so although we are an approved service agent Caffé-Select will only carry out repairs outside of the Jura warranty.
Warranty

All our parts carry a 6-month official warranty and in the unlikely event of any new components failing within this period, we will replace that part without charge.
All parts used for service and repairs are genuine Jura parts and supplied by Jura UK.
Prices

Service prices:

| | |
| --- | --- |
| Jura Domestic | £274 |
| Jura Commercial | £326 |

Jura coffee machine service prices include scheduled appointments by our driver to collect and return the machine or 4-way carriage of our machine specific box with DPD, service parts & labour.
In the event of any faulty parts being identified during the service they can be replaced with no additional labour charge; only the cost of the extra part/s required.

*£30.00 extra within London Congestion Charge Zone and £10.00 extra within North or South Circular

Repair prices

| | |
| --- | --- |
| Call out | £95* |
| Labour per 1/2 hour | £42 |
| Parts as needed | |

Call out includes scheduled appointments by our driver to collect and return the machine or 4-way carriage of our machine specific box with DPD.

Cost of labour is capped at two hours.

*£40.00 extra within London Congestion Charge Zone and £12.00 extra within North or South Circular)
Collection & Return Service
Depending on your location and our movements, we can either collect or return your machine using one of our machine specific, reinforced plastic transport cases with foam lining to offer a safer method of transporting your Jura coffee machine or occasionally depending on its movements using our van.  
Box collection

Once the box arrives you will need to carefully place your machine in the box (empty water tank and trays!) secure the lid and let us know so we can book a DPD collection the following day. We will email detailed instructions at the point of despatch of the box.
Local drop off

You can drop off and collect your machine, by appointment ONLY from our workshop near Goudhurst in Kent if that is convenient, allowing two to three working days from drop off to collection. Please arrange this with us in advance as the workshop is difficult to find and not always manned and we will provide you with location guidance and days/times for dropping off.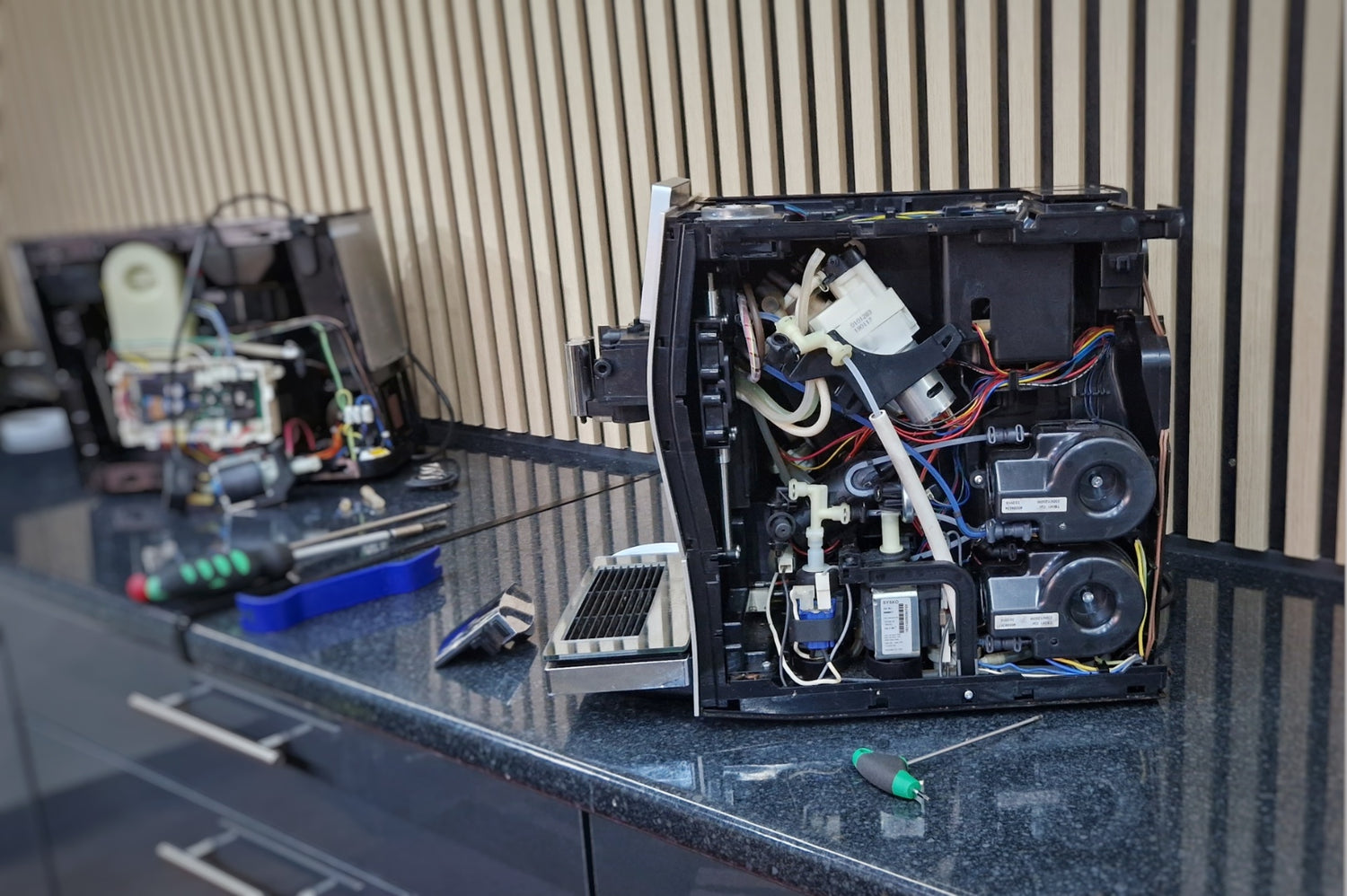 Quick Turnaround
We know how important your coffee is so we aim to get your machine ready within 3-5 days from its arrival in our workshop.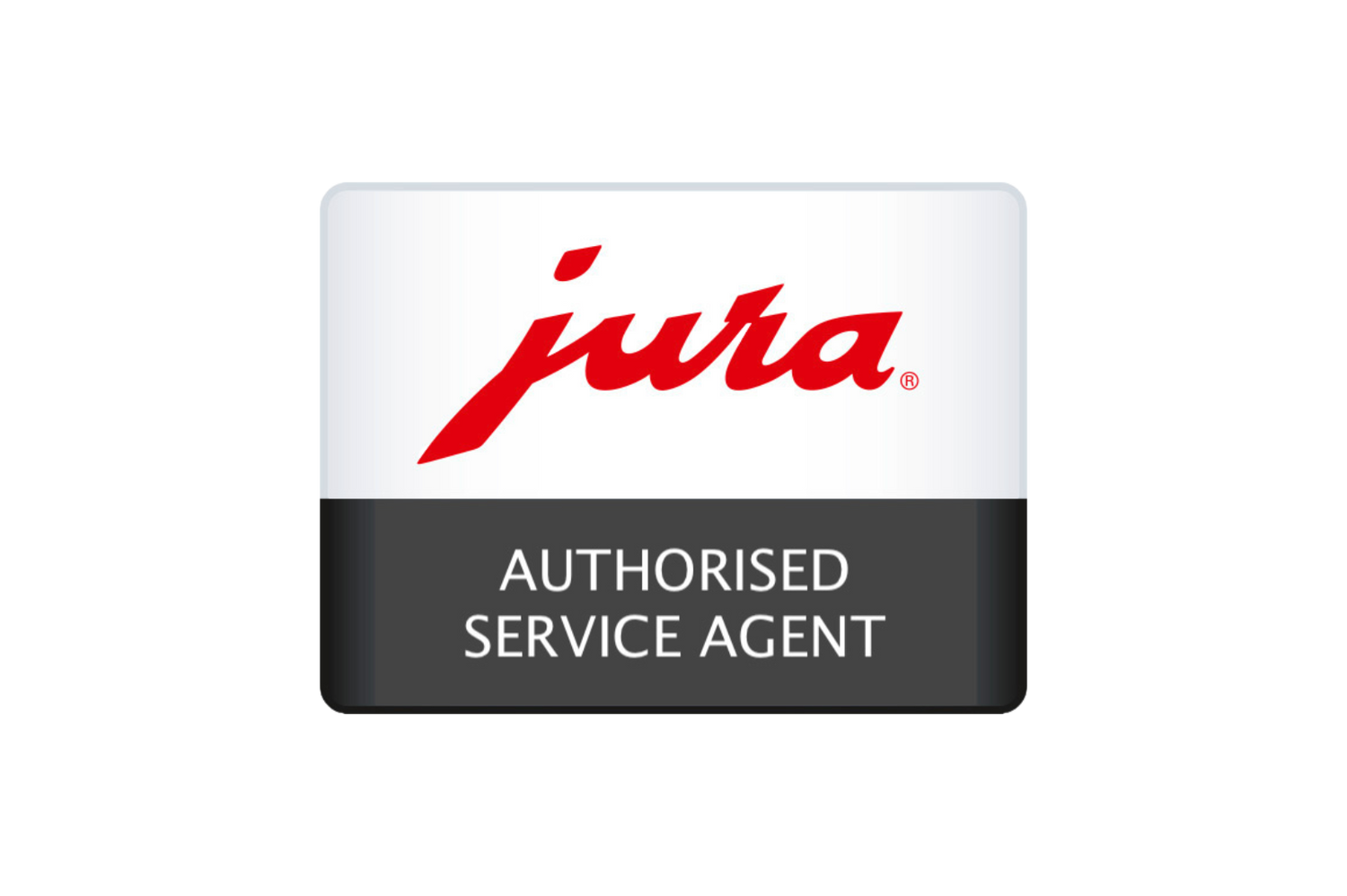 Jura Approved
We are Jura Authorised service agents using only genuine Jura parts.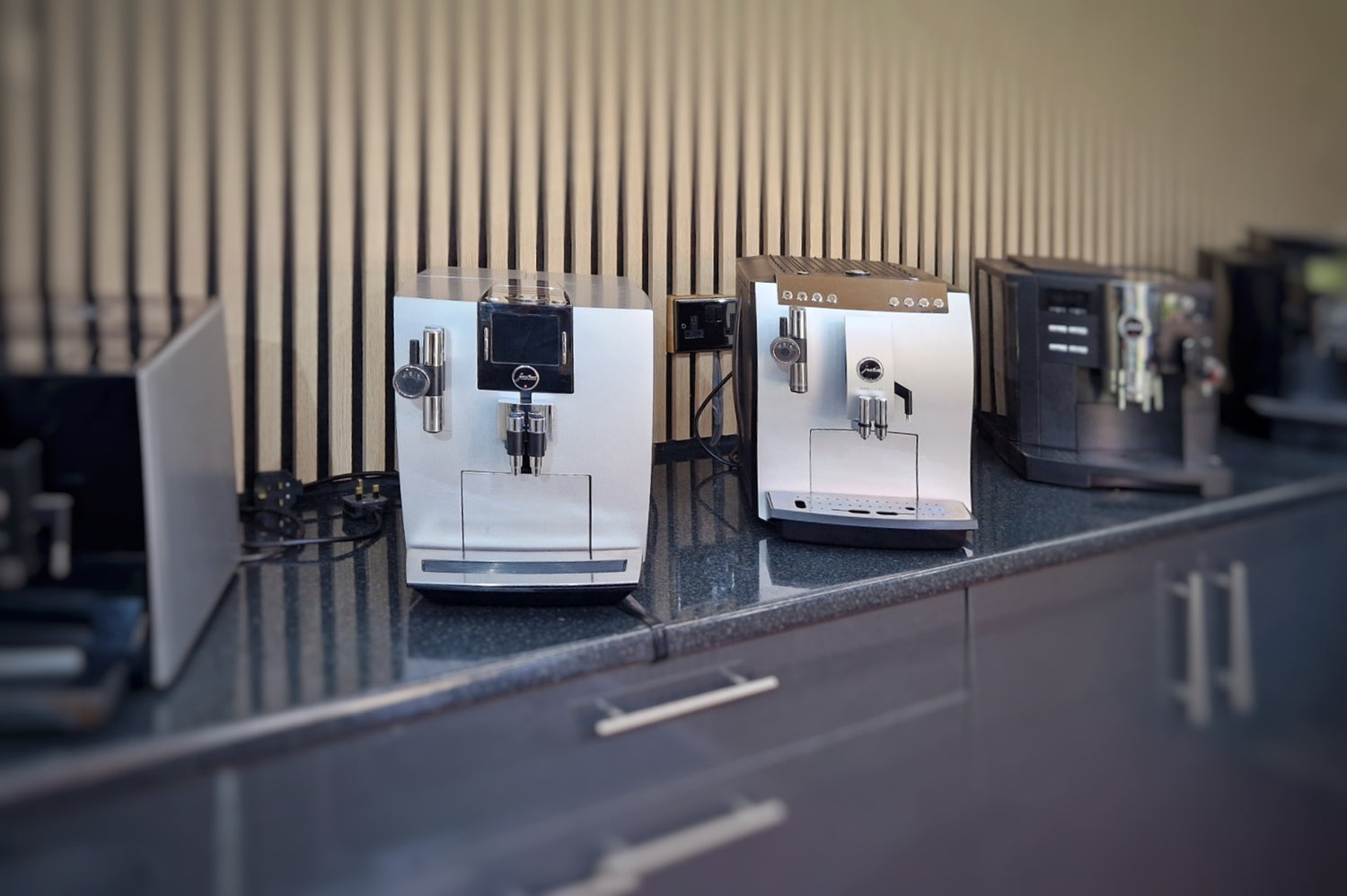 Knowledge
We have over 15 years of experience working exclusively with Jura coffee machines.
"It has been an excellent service from you from start to finish with exceptional communication along the way. It has been great to use a firm who are so professional in the way they do business."

-Simon Hulme

"Thank you so much Caffe Select for being so available, prompt and helpful to rectify our self imposed issue, after purchasing a jura from you, as always a pleasure doing business with you".

-Nadia & Sue

"Given that we live in West Berkshire and Caffe Select are in Kent this was an outstanding service. We can highly recommend Caffe Select for providing an outstanding service".

-Tony & Linda
If you would like to enquire about a service or repair for your machine please use the contact form below and in the comments section please provde as much information as possible so we can offer the most appropriate service.