Jura
Regular price
Offer price
£0.00
Unit price
per
Offer
Out of stock
J.O.E.® brings state-of-the-art operation to your smartphone
The JURA Operating Experience (J.O.E.®)* brings all the functions of JURA automatic machines to your smartphone. You can even prepare up to three of your favourite speciality coffees using your Apple Watch. You can customise your own personal, mobile coffee menu to suit your preferences – decide how many specialities should be displayed, rename the beverages or add an image of your choice. Use the scroll bar to adapt the settings for each speciality to suit your personal taste. The Speciality Selection feature offers a wide range of different options for a tailor-made coffee experience.
* With J.O.E.®, you will always have the settings for your own customised speciality coffees to hand and can activate them easily using your mobile device if necessary. J.O.E.® also keeps you informed of current status messages and lets you know, for example, when you need to top up the water or coffee beans.
* J.O.E.® is compatible with all JURA coffee machines equipped with Smart Connect or WiFi Connect.
J.O.E.®can be downloaded here:
Technical requirements of smartphone/tablet:
Android-Version 5.1.1 or higher
iOS-Version 11.0 or higher
Bluetooth-Version 4.0 or higher
Compatible with:
Household
D4
D6
D60
E6
E60
E600
E8 (2015)
E8 (2018)
E80
ENA 8
GIGA 5
GIGA 6
J6
S8
S80
Z6
Z8
E8 (EA)
E6 (EA)
E8 (EB)
S8 (EA)
GIGA 6 (EA)
ENA 4 (EA)
Z10 (EA) E4 (EA) E6 (EB)
Professional
GIGA X8cG2
GIGA X8G2
GIGA X9c Professional
GIGA X9 Professional
GIGA X8c Professional
GIGA X8 Professional
GIGA X7c Professional
GIGA X7 Professional
GIGA X3c Professional
GIGA X3 Professional
GIGA W3 Professional
X8
X6
WE8
WE6
Delivery

UK Mainland

orders over £100 - Free
orders up to £100  - £5.95

Non-Mainland UK 

orders up to £100 - £9.95
orders over £100 - £14.95

We aim to dispatch all orders the same day if placed before 12 am Monday - Friday.

Orders placed over the weekend will be despatched on Monday with the obvious exception of Bank Holidays.
Share
View full details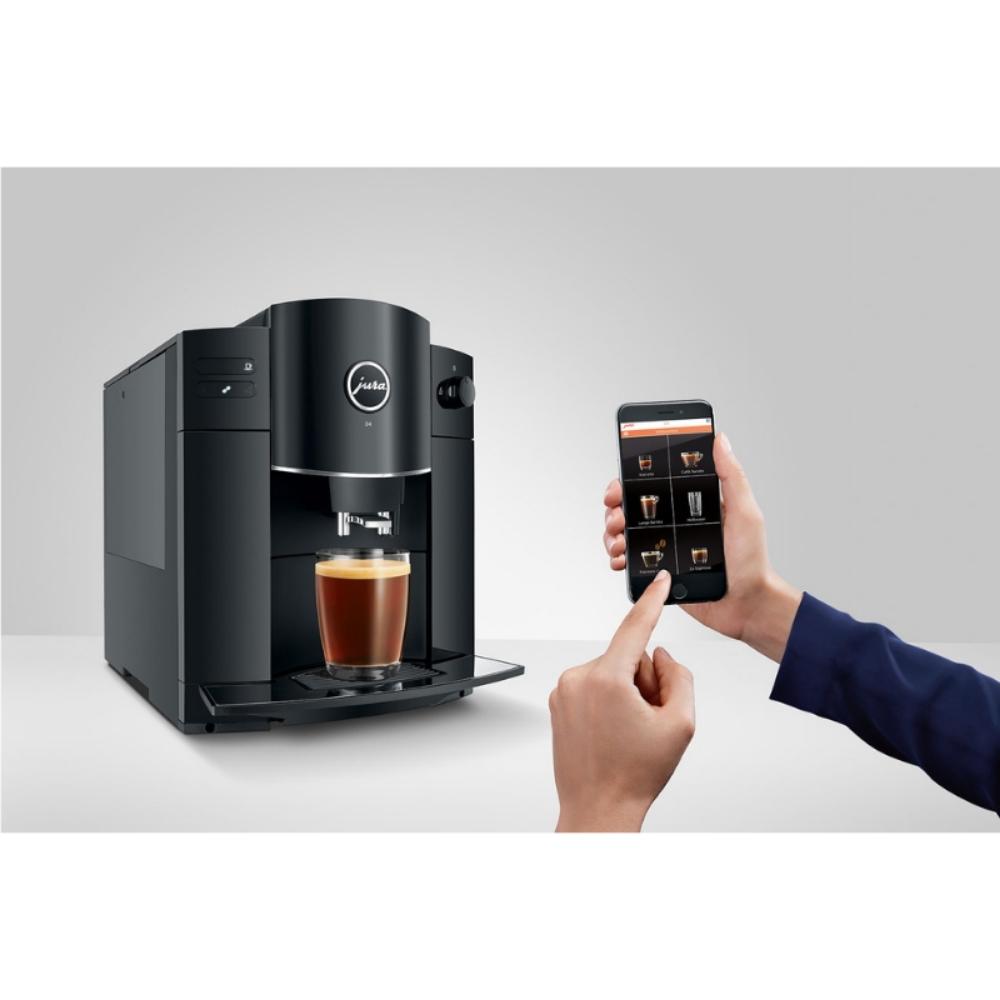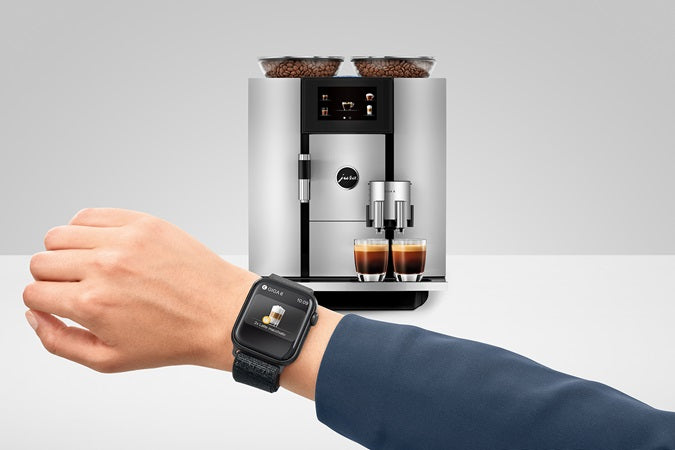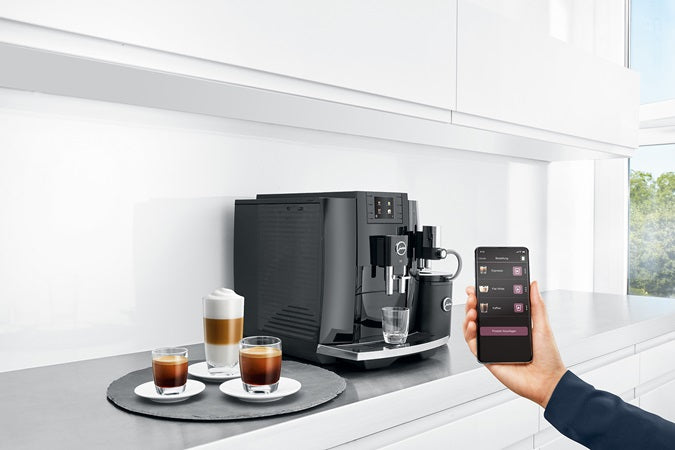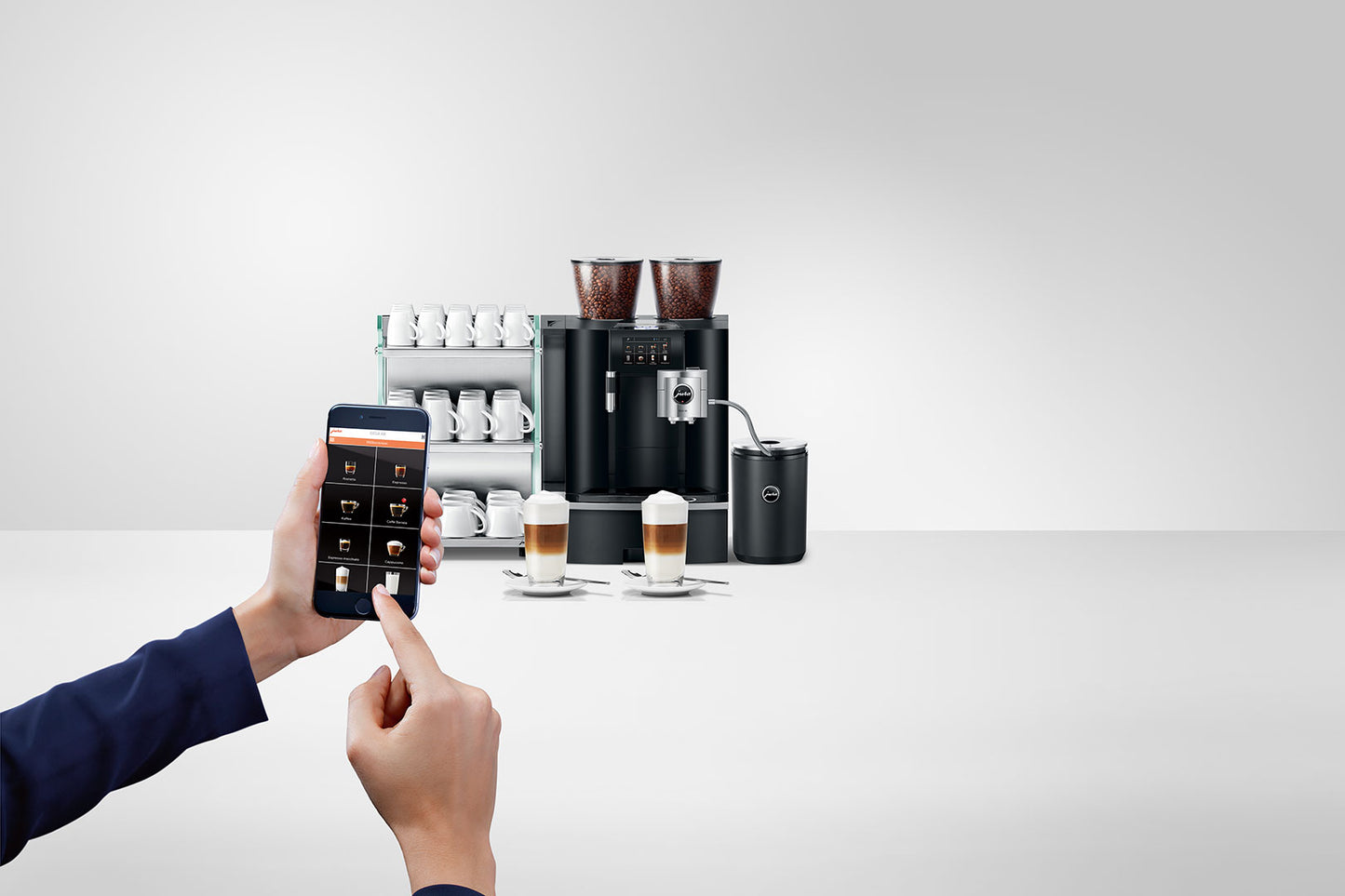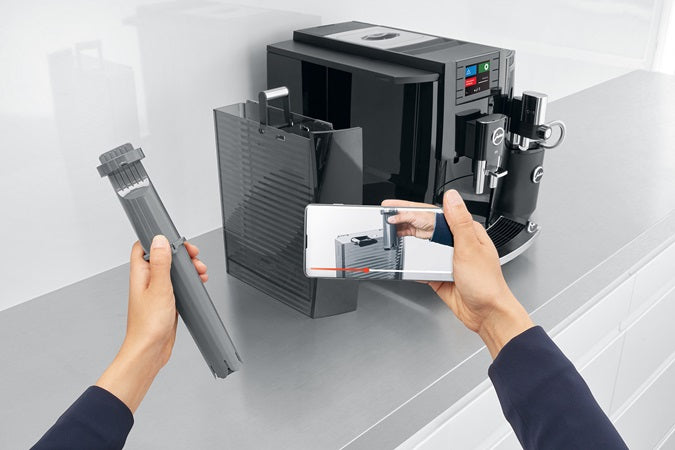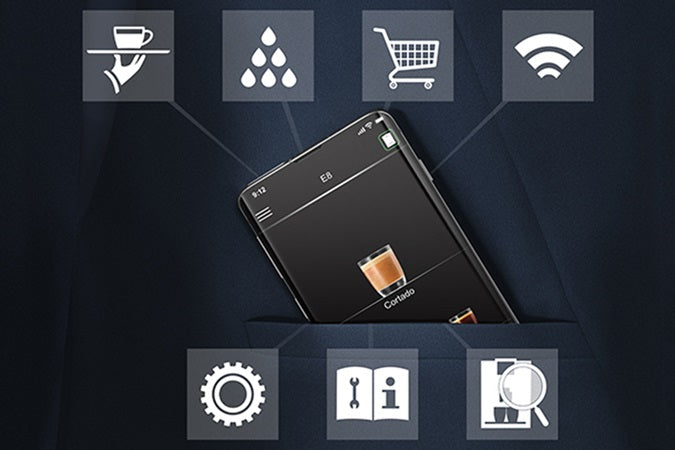 Collapsible content
Product details

Intuitive operation

Its self-explanatory design is sure to make J.O.E.® a very popular option indeed on any smartphone or tablet. With the simple option of linking J.O.E.® up to your coffee machine via Bluetooth and Smart Connect, this technology is going to make enjoying the perfect cup of coffee just the way you like it even easier. Regardless of whether you opt for plain text or touch display, as a state-of-the-art operating interface, J.O.E.® is revolutionising how we interact with JURA coffee machines.

Keep on top of things with the Cockpit

The JURA Cockpit helps you to keep track of when the next maintenance or cleaning work is due. It provides useful facts and figures as well as handy tips and tricks to keep you informed at all times and help you to get the most out of your coffee machine. And if any issues do arise, the integrated customer support feature means that JURA is only a tap away.

Indispensable in any professional setting and fascinating to have at home: A clear statistical overview which can be quickly forwarded by e-mail when required for evaluation. Thanks to the integrated JURA Cockpit, this is possible at any time.

Siri shortcuts

Thanks to J.O.E.®, your JURA coffee machine obeys your every command. Assign Siri shortcuts to your favourite coffee specialities (from iOS 12) and enjoy the wide range of possibilities voice command opens up.

Apple Watch

You can save up to three of your favourite speciality coffees on your Apple Watch. Furthermore, J.O.E.® continuously synchronises the last product prepared with your device, so you can easily prepare your favourite speciality coffees whenever you like using your personalised settings with just a tap of your Apple Watch.

Maintenance

J.O.E.® uses pictures and text to guide you through the entire maintenance programme one step at a time. You can even view short instructional videos which provide you with operating tips. It's easy to achieve TÜV-certified hygiene with JURA.