Intuitive operation
Its self-explanatory design is sure to make J.O.E.® a very popular option indeed on any smartphone or tablet. With the simple option of linking J.O.E.® up to your coffee machine via Bluetooth and Smart Connect, this technology is going to make enjoying the perfect cup of coffee just the way you like it even easier. Regardless of whether you opt for plain text or touch display, as a state-of-the-art operating interface, J.O.E.® is revolutionising how we interact with JURA coffee machines.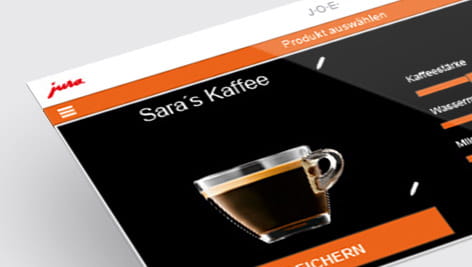 Wide range of specialities
J.O.E.® can be set to make your favourite coffees exactly the way you like them. You can call your favourite speciality coffees whatever you like and assign an image of your choice. Use the scroll bar to adapt the settings to your personal preferences and enjoy a coffee experience to suit your personal taste.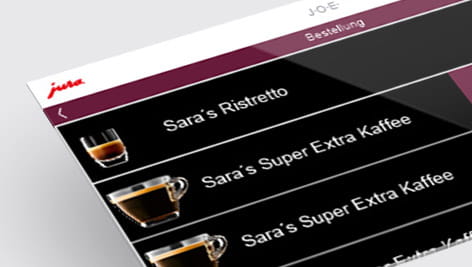 Maintenance
J.O.E.® uses pictures and text to guide you through all maintenance programmes one step at a time. It's easy to achieve TÜV-certified hygiene with JURA.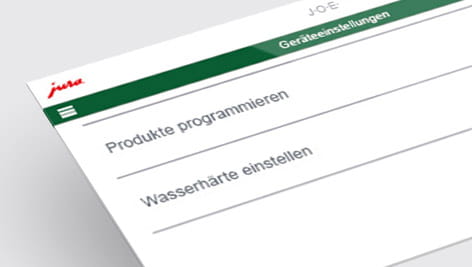 Settings
Change the basic settings according to preference and save them on your coffee machine.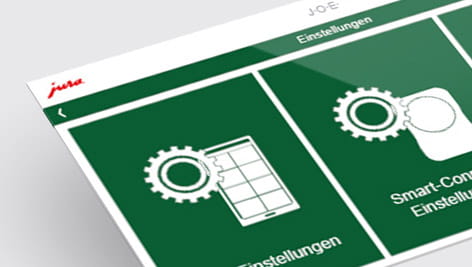 Always up to date
Install free updates to ensure state-of-the-art coffee machine operation on your device at all times.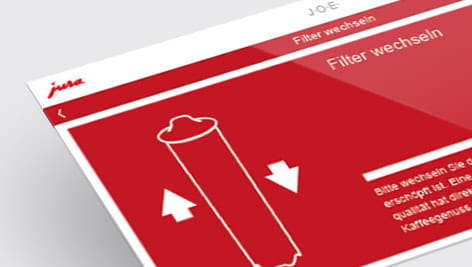 Staying informed
J.O.E.® keeps you informed of current status reports and prompts to take action so that you know, for example, when you need to top up the water or coffee beans.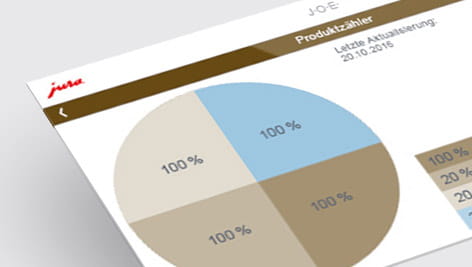 Statistics
Indispensable in any professional setting and fascinating to have at home: a clear statistical overview which can be quickly forwarded by e-mail when required for evaluation.
Technical requirements of smartphone/tablet